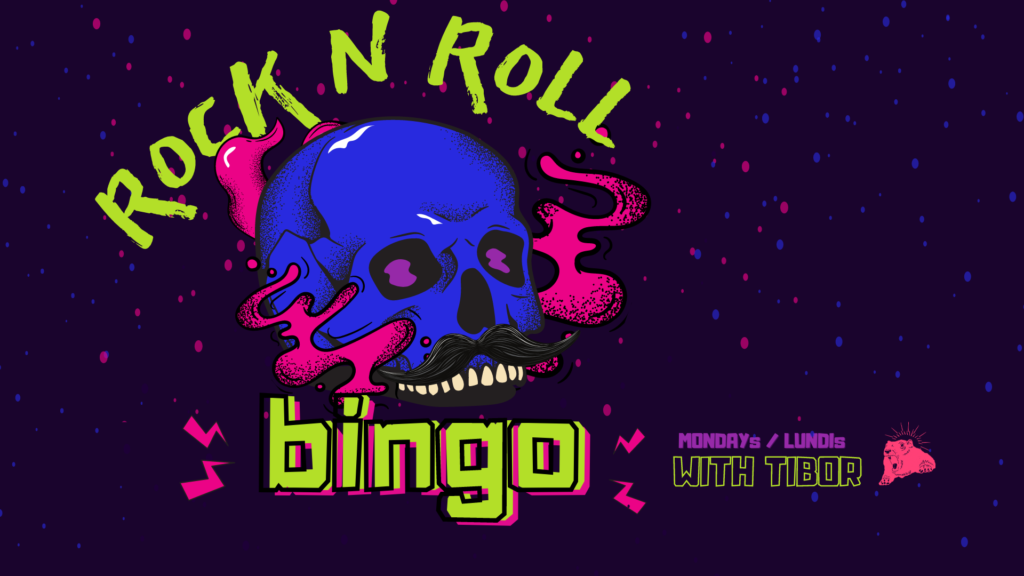 You've had the best day skiing on the mountain and now you're looking for the BEST night out in Meribel? If it's Monday, then there's only one place to head down to… the Brewer's Den!
Looking for one of the best nights out in Meribel? It's got to be musical bingo at the Brewer's Den!
Bingo?? Best nights?? Oh yes… We promise you haven't been to a Bingo ANYTHING like this one!!
So join the (crazy) crowd every Monday, for a pub quiz like never before exclusively at the Brewer's Den mountain Pub and Smokehouse restaurant. Tibor aka the moustached man, aka the host, is gonna Rock the hell our of your Monday Night in Méribel!
You might go home with a prize, you might go home with a hangover… but you WILL go home having had a good night, scratch that…  GREAT NIGHT !
Ladies & gentleman…The ultimate pub quiz is not for the faint hearted or for your grannies. But you definitely don't need to be a music boff or a general knowledge genie. You just need to be IN IT to WIN IT!
Every Monday night from 10pm, the not-so-traditional Méribel mountain pub aka The Brewer's Den turns into an all singing, all dancing (on the tables), and all swinging (from the roof tops)  kind of bar. A mix of traditional bingo and name that tune, all you need is a bingo sheet, maybe a friend and most definitely a bit of energy 😉
With old school hits, to classic crooners, your host takes you through a musical journey and before you know it, you've forgotten all about winning and you're giving it your best Kelly Clarkson impression whilst using your smoked chicken wing as a microphone.
Serisouly though, you CAN actually win prizes. Sponspored by local shops, ski schools and a whole host of Méribel bars & restaurants: you can win anything from a pint of beer, a ski lesson and even a ski jacket!
Serious stuff aside, Monday Nights were made for fun… the vibe is good, thebeer is awesome and if you know how to use shazam then you're in for a chance to win it.
If you fancy coming a little bit earlier our kitchen is open from 6pm – midnight and secure that table for you and your friends. Check our menu
So get down to The Brewer's Den – Pub & Smokehouse…
Terms and conditions
** CHEATING is ENCOURAGED ! !
*** €2 a ticket
**** MUSIC from 10pm
You've got to be in it. To WIN it!
Different prizes galore, every week !!
'Bingo Wing' deals available on the night!!
Follow our event to find out more details…
EVERY MONDAY 10PM TO 3AM